Double J-C Horse Ranch

Guntersville, Alabama.

We are Located at 206 Willow Lake, Guntersville, AL 35976, about 5 miles North of Guntersville, Alabama - just off of US Highway 431. See the Map below. Look for the big red roofs and happy horses. 

Phone: (256) 604-9580  / E-mail:  jccharliesangel74@gmail.com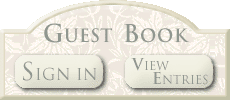 Note:  Guest Book is not private.  If you prefer another way to communicate with us - email us at the address above.